KEUNGGULAN PRODUK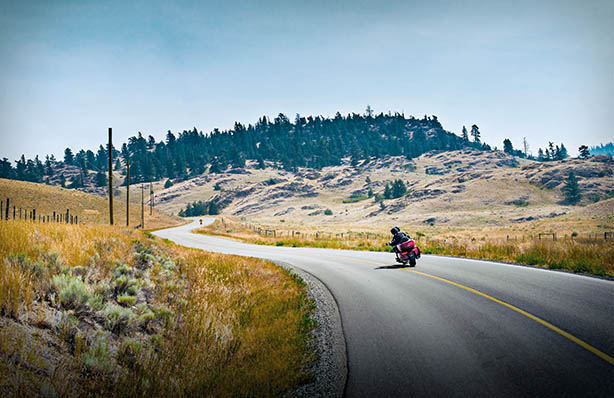 THROTHLE BY WIRE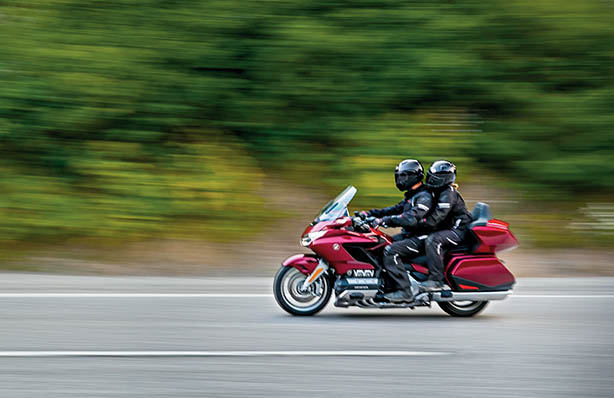 ELECTRONIC PRELOAD SUSPENSION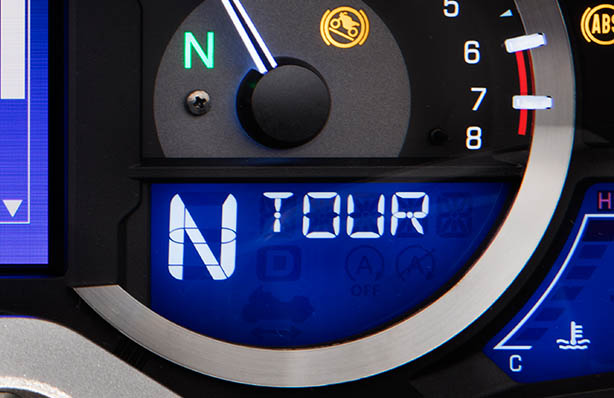 RIDE MODES
SMART KEY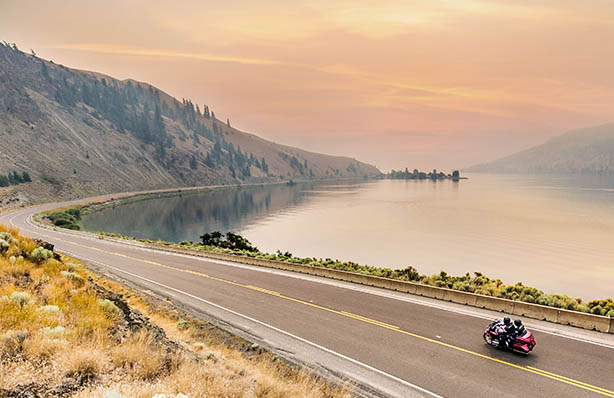 SUSPENSION MODE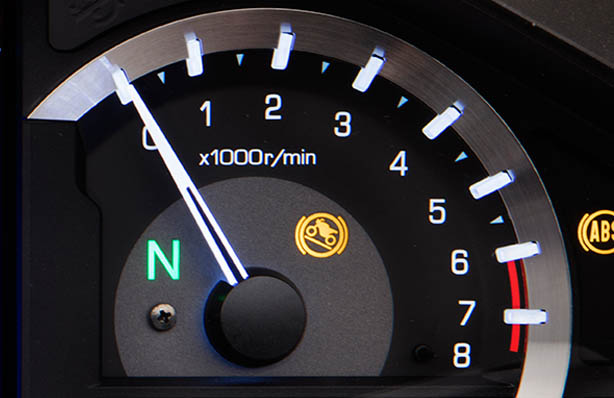 HILL START ASSIST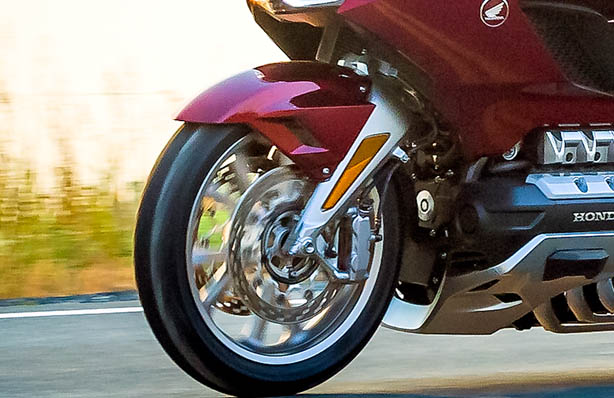 TIRE PREASSURE MONITORING SYSTEM
FAIRING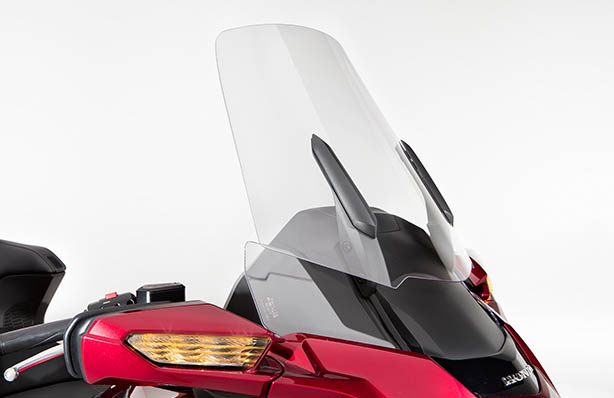 ELECTRIC WINDSCREEN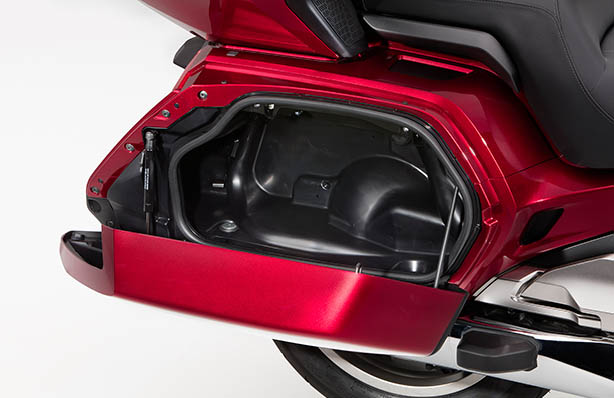 LUGGAGE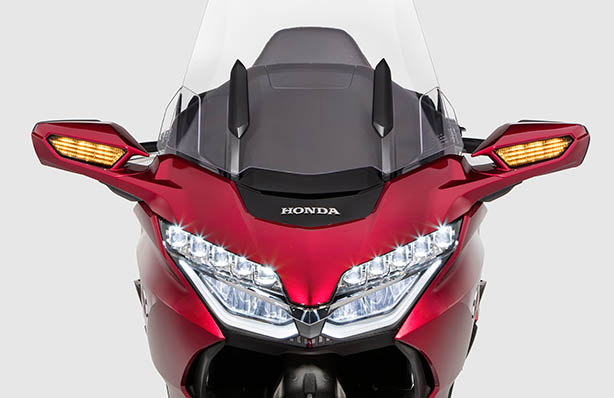 LED LIGHTNING
SEATS
NANO-TECH PAINTS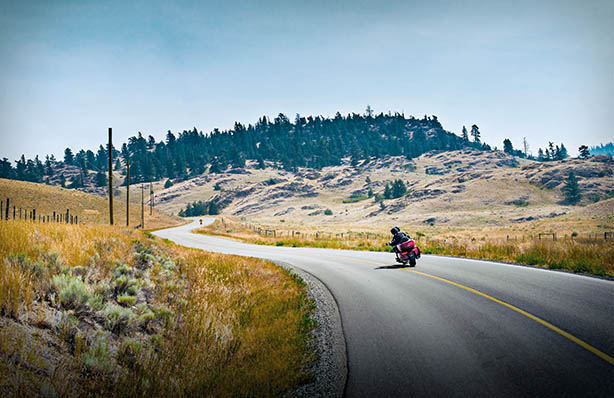 The 2018 Gold Wing's throttle-by-wire system enables features like our exclusive Honda Selectable Torque Control (HSTC), which you'll find on all our Gold Wing Tour models.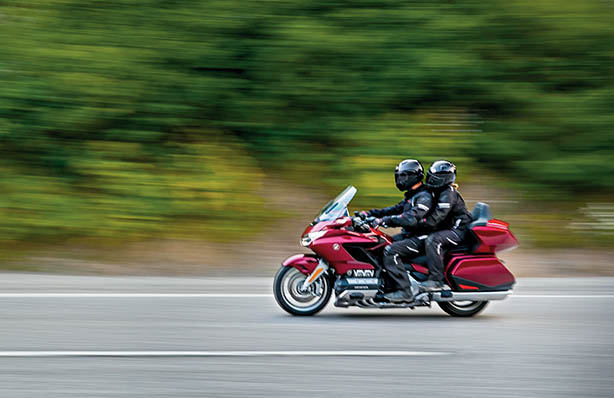 The new Gold Wing Tour's suspension features four modes for varying loads. You can select (1) Rider, (2) Rider with loaded bags, (3) Rider and passenger, and (4) Rider and passenger with loaded bags.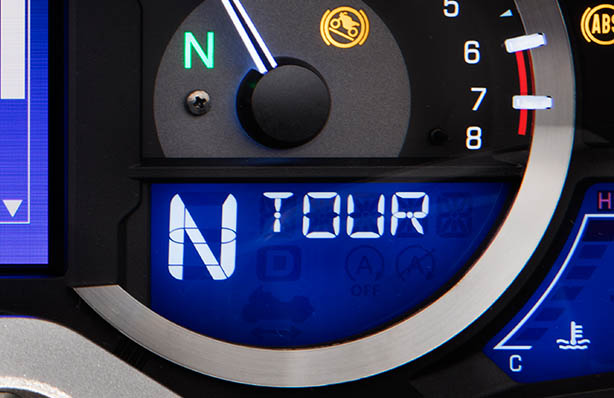 Gold Wing engines offer a wide range of user-friendly power, but now you can even choose between four ride modes (Tour, Sport, Rain, and Economy). Each mode varies the bike's power delivery. On the Gold Wing Tour models, it also changes suspension damping, and on the DCT models, changing modes also alters your bike's shift points.
Your new Gold Wing features an electronic smart key. When the key is in close proximity (say, in your jacket pocket), you can just hop on, press a button, and ride off. An "answer back" feature lets you find your bike in the dark or in crowded rally parking.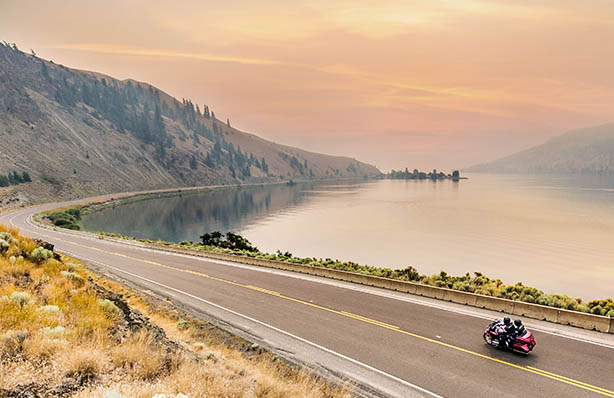 When you select a riding mode (Touring, Sport, Rain, Economy), in addition to tailoring the engine's power character, the mode also changes your suspension's damping characteristics, automatically controlling the oil flow in the front and rear shocks. This helps optimize the bike's maneuverability and ride under changing road conditions.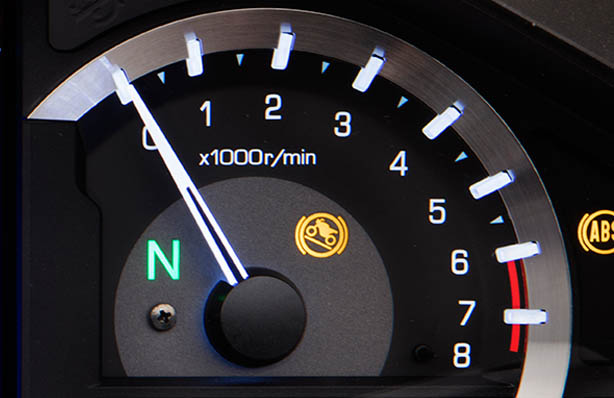 This feature momentarly holds your motorcycles position on inclines when the brakes you apply the throttle, eliminating any roll-back-drama. Its a great convenience when starting a stop on a hill.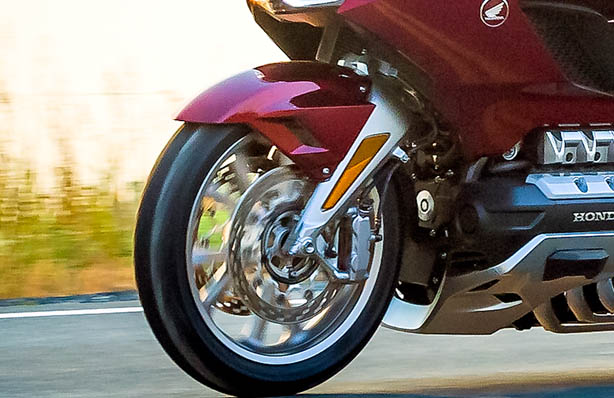 The rider can check the front and rear tire pressures on the meter display, which also gives a warning when tire pressure drops.
The new Gold Wing's fairing offers excellent wind and weather protection, yet is trimmer and more aerodynamic than our previous models. It also flows more air through new ducting, helping keep you cooler on hot summer days.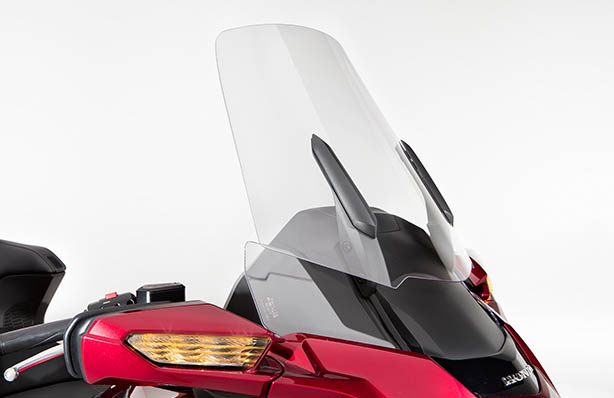 You'll notice a couple of things about the new Gold Wing Tour's windscreen. First, it's electrically controlled, moving both up and down over a 4.9-inch range (4.1 inches for Gold Wing) as well as changing its angle as it raises and lowers. Plus, it automatically remembers the last setting.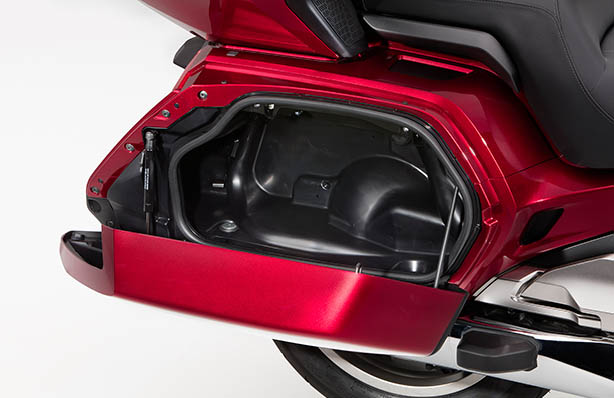 All Gold Wings feature integrated saddlebags, designed to hold enough for most weekend trips. The bags open electrically with the push of a button, and lock and unlock remotely with the smart key. They're hydraulically damped for smooth operation, too. (Shown with optional accessory luggage bags).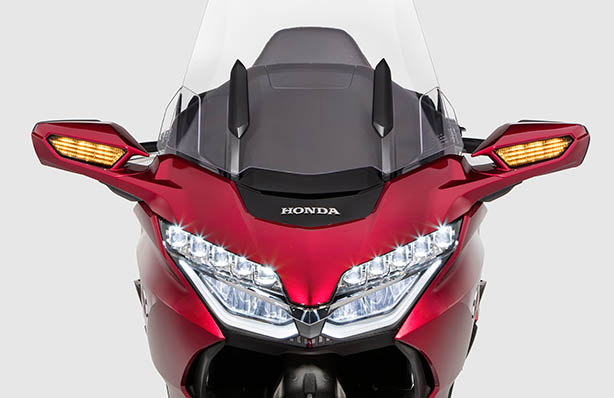 All 2018 Gold Wing models feature a complete LED lighting package. All illumination is LED: the headlights, the tail lights, the turn indicators, and every bit of instrumentation.
The seats use a new material that makes it easier to move around for both rider and passenger, and the front portion of the rider's seat is narrower, making it easier to reach the ground. The rider can enjoy an optional backrest, and on our Gold Wing models without a trunk, there's also an optional backrest for the passenger.
Even the new Gold Wings paint is high tech, using BASFs nano technology. The darks look darker, and the lights look brigther. The paint itself has a luxurious wet appearance.
Tertarik Melakukan
Pembelian Honda
Gold Wing

?
Bandingkan Produk